Knoxville Land Surveying is the local marketing website for Civil & Environmental Consultanst, Inc for land surveying services in the Knoxville area.
Civil & Environmental Consultants, Inc. is an engineering and environmental consulting firm with more than 1,000 team members and 24 offices nationwide. Headquartered in Pittsburgh, PA, CEC is consistently ranked among the top firms on Engineering News-Record's annual lists of the Top Design Firms and Top Environmental Firms.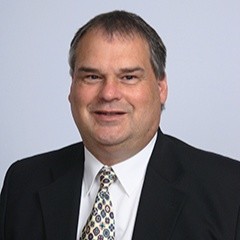 CEC's local Knoxville office is managed by Brian L Souva, who is a PLS registered in not only Tennessee but also Alabama, Kentucky, North Carolina, New York, Pennsylvania, South Carolina, Virginia, and West Virginia. CEC offers land surveying and engineering services in Eastern Tennessee and the Greater Knoxville area.
Brian has been surveying for more than 31 years. Brian has previously managed 13 surveying crews, 5 staff surveyors, and 8 cadd draftsman. Brian has a wide range of surveying experience including ALTA Surveys, Boundary (up to 2000 acres), Topographic, Subdivisions (all sizes up to 500 lots), Construction Staking, LiDAR Scanning, Wetlands, Marcellus Shale Pipelines, DOT projects, Flood Plain, GPS, and Subsurface Utility Engineering. Currently Brian manages 5 surveying field crews working predominantly on TDOT Projects, Land Development projects and Marcellus Shale pipelines. The survey field crews work on route development surveys, sight distance surveys, as-built surveys and construction staking for the gas pipe lines.
SCOPE OF SERVICES
CEC provides services for the following type clients:
Residential & Commercial Developers
Attorneys
Real Estate Professionals
Municipalities
City and County Governments
State and Federal Governments
Title Insurance Companies
All Public and Private Land Owners
SERVICES
CEC offers professional expertise and experience that spans multiple project scopes and industry sectors.
Land Surveys (Cadastral Surveys)
ALTA Surveys
Title Insurance Surveys
Boundary Surveys
Subdivision Platting
Accident Reconstruction
Engineering Surveys
Topographic Surveys
High Definition Surveys – Laser Scanning
Route Surveying
Monitoring Well Certifications
Commercial Land Surveying
Residential Land Surveying
Mapping & Land Planning

Aerial Mapping Control Surveys
Drone Surveying
Section Corner Surveys
Global Position System (GPS) Surveying
Topographic Mapping
GIS Mapping
Aerial Mapping
LiDAR Mapping
Land Planning
If we can help you with any type of Land Surveying in the future, please don't hesitate to contact Knoxville Land Surveying at
(865) 249-0447

or fill out our contact form.